Congratulations on your recent engagement!! I wish you all the best for your upcoming wedding celebration and a happy and blessed marriage. For many couples the exhilaration of wedding planning begins the moment the question has been popped! Now that you've said yes it's time to capture the passion and excitement of this special time with an engagement photography session!
Engagement photography sessions are a great way to help couples get used to being in front of the camera, and comfortable around me. That way on your wedding day, you'll feel relaxed and carefree—and isn't that the way it should be?
And, of course, engagement photography sessions are great for getting photos for your Save the Dates, Guest Sign-in Books, Framed Displays at your reception or to use on Social Media—and they're a beautiful reminder of the time before you were married!
Designed to be as unique as you, engagement photography sessions are individually developed to match your style. Whether it's a fun-loving session in your favorite park, a stroll on the beach, a walk through a historic neighborhood or simply a beautiful backdrop to set the scene, your choice of location will let your personalities shine through!
Benefits of choosing Cottrell for your headshot
With years of creative photography behind me I use each experience to continually build on my skill level which means amazing photos for you! 
I will not rest until you have the photographs you imagined. It's the small touches that make such a difference.
As a Professional Photographers of America (PPA), Certified Photographer, I'm in the tiny percentage of artists who strive for this level of excellence. 
Being based in Ponte Vedra Beach, near Jacksonville, Florida gives us many exciting options in terms of where, when and what we do for your engagement photography session. Perhaps a beach and ocean shoot might appeal to you, or a fifteenth century wall in Old st. Augustine. You might choose a distillery or brewery or a local park to pull in the local flora and fauna. The choices limitless just like your imagination. My Engagement Photography Sessions are $195 and include an in person Image Reveal and Design Meeting. With easy-to-order, digital and print packages that make starting a collection of heirloom quality art for your home very simple and straightforward.
Plus I promise to throw in the fun and laughs for free!! If you feel that you are a little camera shy, no worries that's only natural and my couples tell me I make them feel completely comfortable in front of the camera very quickly. Usually I start Engagement Photo Sessions with a few test shots, tell you a joke or funny story and that usually sets us up for a fun, enjoyable hour or so.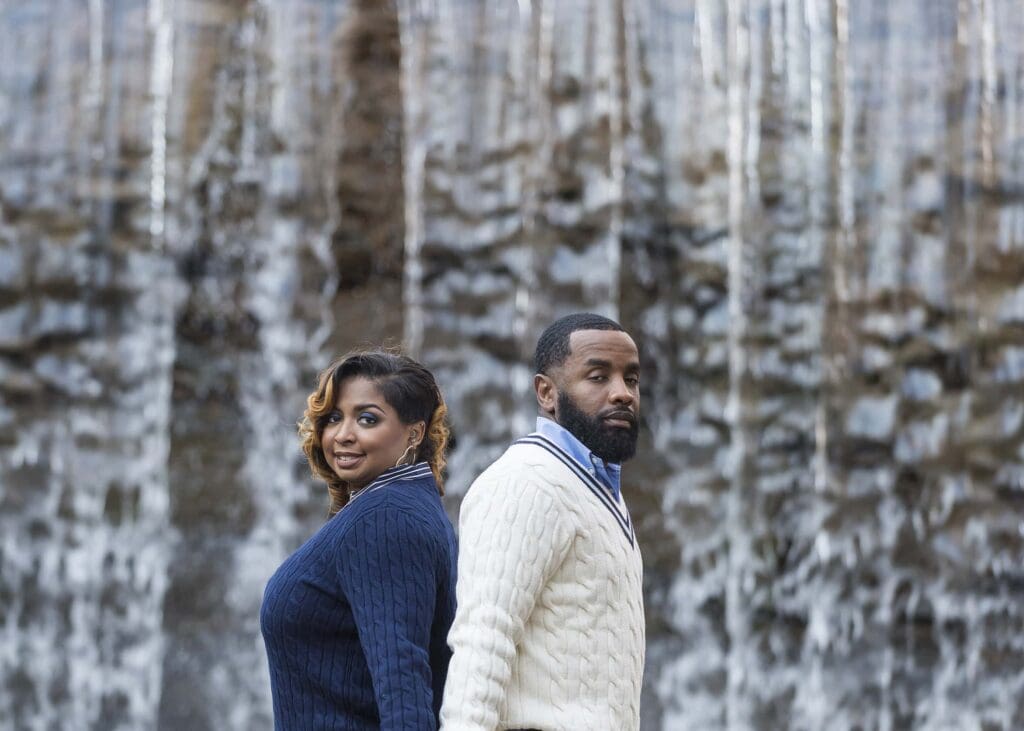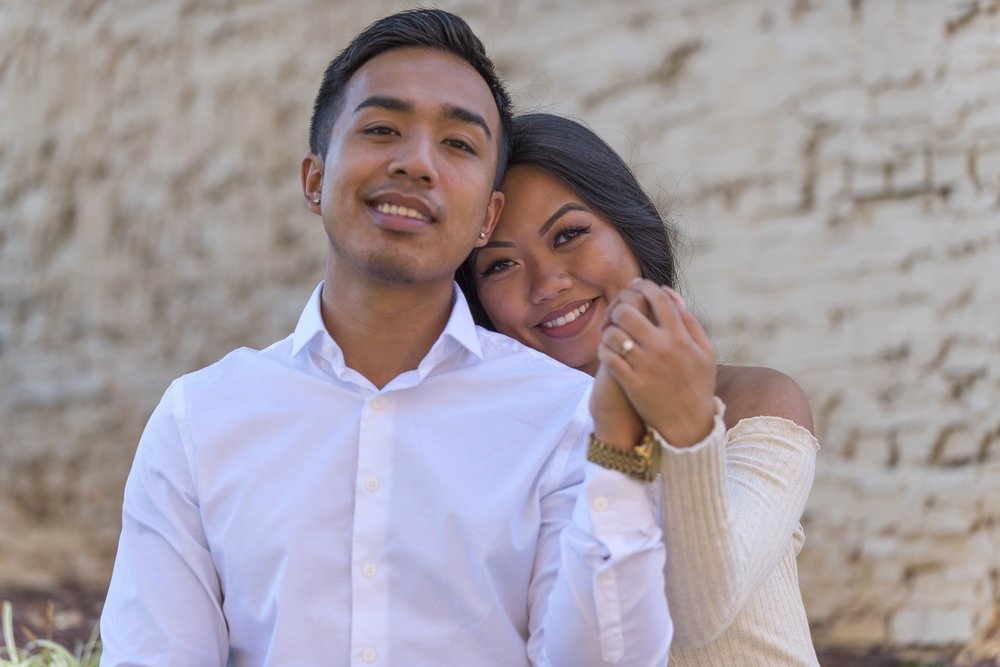 I start by looking for the direction and intensity of the ambient light. Then I look at the location (whats going on behind you) and begin to create beautiful images for you both to enjoy. With my ability to artistically compose your photos I'll make you both look and feel amazing and capture that forever. So all you need do is tell me what you have in mind photographically and I'll take care of details to document this special moment in your lives.

Chris is a talented photographer who will work with what you want and delivers great results!
He is also really nice and friendly, we had a great time talking to him during the shoot. Definitely recommend!!
Engagement Portraits
Let the world know!
$
$365 /On Location Session
Multiple wardrobe changes

In person image reveal/design session

Artwork, prints, books and digital file purchase options

Professionally retouched images
Engagement and Wedding Photos, they come out so beautifully. Chris is very personable and works with you ahead of time to get the shots you want and he always adds a little artistic input. I am in love with the engagement photo shoot that he did for us and we are thrilled that we were able to hire him for our wedding day photography as well.
Chris was amazing! We are so very impressed with his work and professionalism and his ability to capture some of the most precious moments of our wedding. I love my pictures – I can't stop looking at them!. Thank you for paying so much attention to all of those little things that are so important and meaningful to us!. You truly caught the emotions of that day. I will absolutely recommend Chris to capture your special event.
Our pictures are beyond perfect! Chris is an amazing artist/photographer. I am so pleased, they are so beautiful, everyone loves them! Thank you."
Business Headshot Photography
A modern professional headshot is an investment in yourself and your business that is bound to yield exceptional results. We will work together to create a look that you love resulting in warm, approachable images that will work for 24/7/365!