In today's, online world where decisions are made in a blink of an eye, showcasing your team in a consistent, on-brand way can be difficult. An organizations Team Headshots can go a long way in creating a professional and unified image that instantly connects and creates trust with the viewer. However, coordinating photo sessions with a large group of people can be a logistical challenge, especially when they are spread out across multiple locations. That was the challenge faced by a local physicians group, Family Care Partners in Jacksonville, Florida who needed a complete update of their team photos for their website and other media uses. After doing their research they contacted us to discuss and plan taking professional headshots of 45 clinicians and doctors at their five different locations around the city over a one week timeframe.
As our collaboration took shape we worked closely together to create a detailed plan and schedule for the locations photo sessions. Initially we discussed each of the five locations to choose the areas within that would serve as a "studio" for us to setup our mobile studio equipment. Our mobile studio setup gives each team member a true photo studio experience with exceptional results. We provided guidance on what types of rooms would work best, backdrop choices and scheduling each location to be convenient for the doctors and clinicians. At the same time making sure we allocated enough time for each team member to feel relaxed and comfortable in front of the camera to help create warm, friendly, intelligent and approachable images.
"Chris worked with my company, Family Care Partners, to have our team headshots done. The portraits themselves were beautiful! Chris was so awesome to work with. He is responsive, kind, and knows exactly what he is doing. Overall fantastic experience. I would definitely work with him again". – Alex B. – FCP, Jacksonville, Florida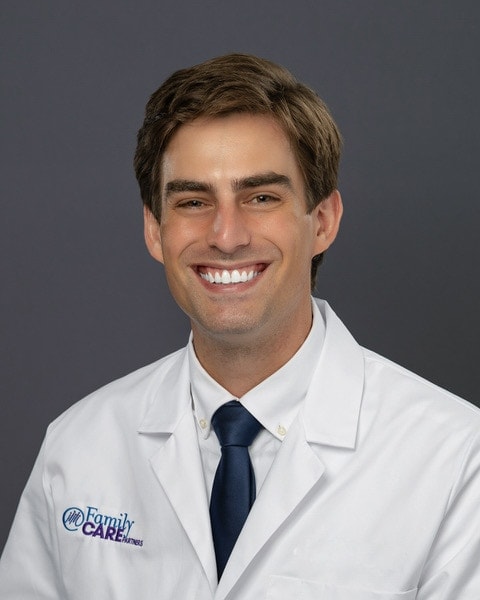 With careful planning the logistical challenges involved in photographing 45 clinicians and doctors at five different locations were virtually non-existent. The end result was a set of stunning Group Headshots that showcased the professionalism and expertise of the physicians group. The photos were used on the group's website, in marketing materials, and in other promotional materials, helping to create a unified, brand image that conveyed the group's commitment to providing the pinnacle of high-quality healthcare to their patients.
Once we had all the details figured out and we worked together to create a schedule that would allow each clinician and doctor to be photographed at a time that was convenient for them and had minimal impact on each team members schedule. On the clients side it involved making sure each doctor or clinician was informed several times well in advance of their photo appointment and also made sure each team member who needed it had a branded FCP white coat for their photos.
We arrived early on the day of each locations photo session to set up the equipment and make any necessary adjustments to the lighting and the backgrounds in order to keep the photos consistent. We provided lots of resources, like tips on hair and makeup, and what to wear, to make sure that everyone was dressed appropriately and looking their best for their corporate headshots.
Overall, the success of their photography project was due to the close collaboration between the physicians group's Marketing, HR and Operations leaders and Cottrell Photographers, as well as the attention to detail that went into every aspect of the project. Working together and staying focused on the clients objectives, we were able to create a library of team photos that will be a valuable marketing asset to the group for next few years.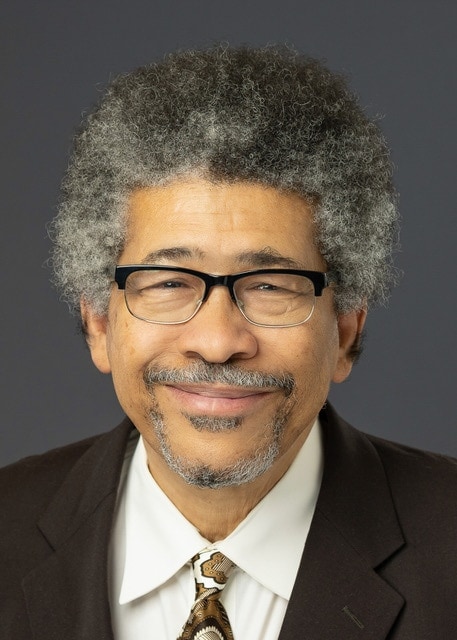 As a side note: We often get client requests to shoot a business formal type headshot and also a more casual half-body portrait for use on LinkedIn and other social media or marketing avenues. With enough studio equipment in-house we are able to set up mobile studio sets in two locations within a clients office to conveniently create two different looks. Often we use an "on-brand" colored backdrop or a wall that has the clients brand colors on it as a backdrop.
If you would like to learn more about arranging Corporate Headshots for your team either in my studio or at your location please contact me to setup a time to discuss your project and objectives. We look forward to speaking with you and hope to create world-class professional headshots for you and your team.