For many people, the thought of being in front of a camera with a professional photographer can be a daunting one. This was especially true for Cassie, a young professional woman from Jacksonville, Florida. 
So when she had done her research and reviewed my website, she quickly and easily booked me for her professional headshots and branding photography needs. At this point she was understandably a little nervous, after all the photo session was booked!
A few days before her appointment we had a phone conversation, as I do with all of my clients, where went over the five or so looks she was going for and her wardrobe choices, backdrops etc. I always like to find out what my clients have in mind as well as their objectives ahead of time so I can plan for an efficient photo session where we can create images that get results.  
On the day and time of the photo session, I greeted Cassie at the door and we chatted as we walked down towards the studio. We talked about her interests and career goals, and soon Cassie found herself forgetting about camera-shyness as the photo session about to start. Cassie had shared with me at that she had always been camera-shy and felt that she was not at all photogenic. I think our casual conversation a few minutes before really helped to put her at ease.
As we began light checks and getting everything perfect for Cassie we continued chatting as I explained how and why I set things up a certain way. I do this because I think my clients should know exactly what's going on and why. As I clicked off the first few frames of light checks I could see Cassie was still feeling a little timid in front of the camera. I didn't rush, I took my time to make the adjustments and then show Cassie the first few images on the computer monitor in front of her and to the left side.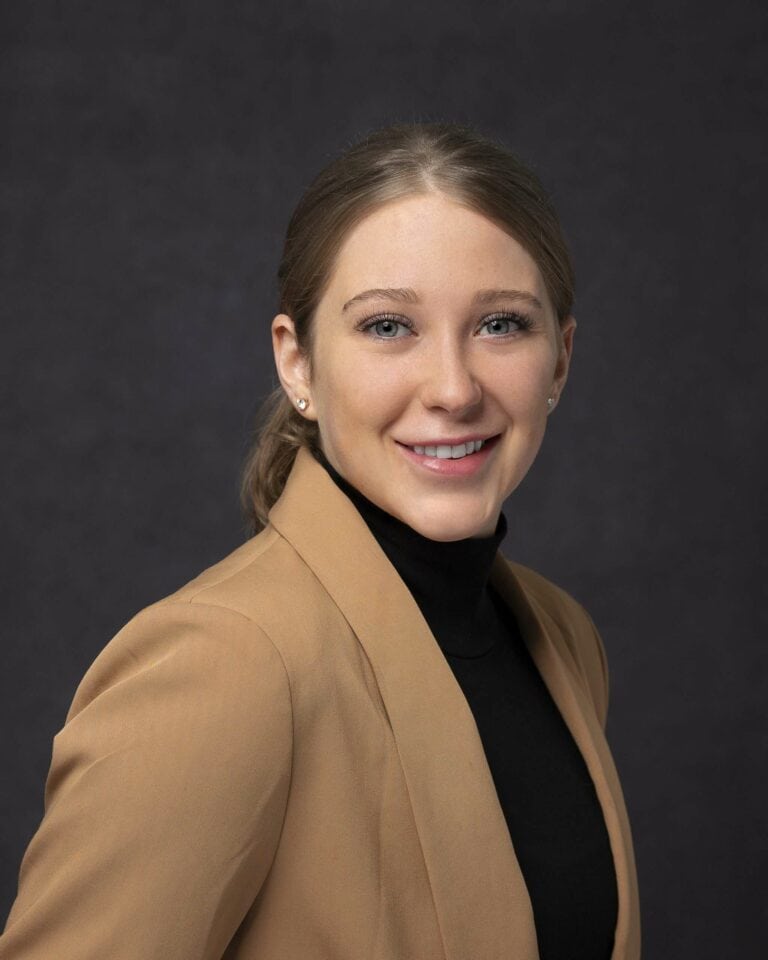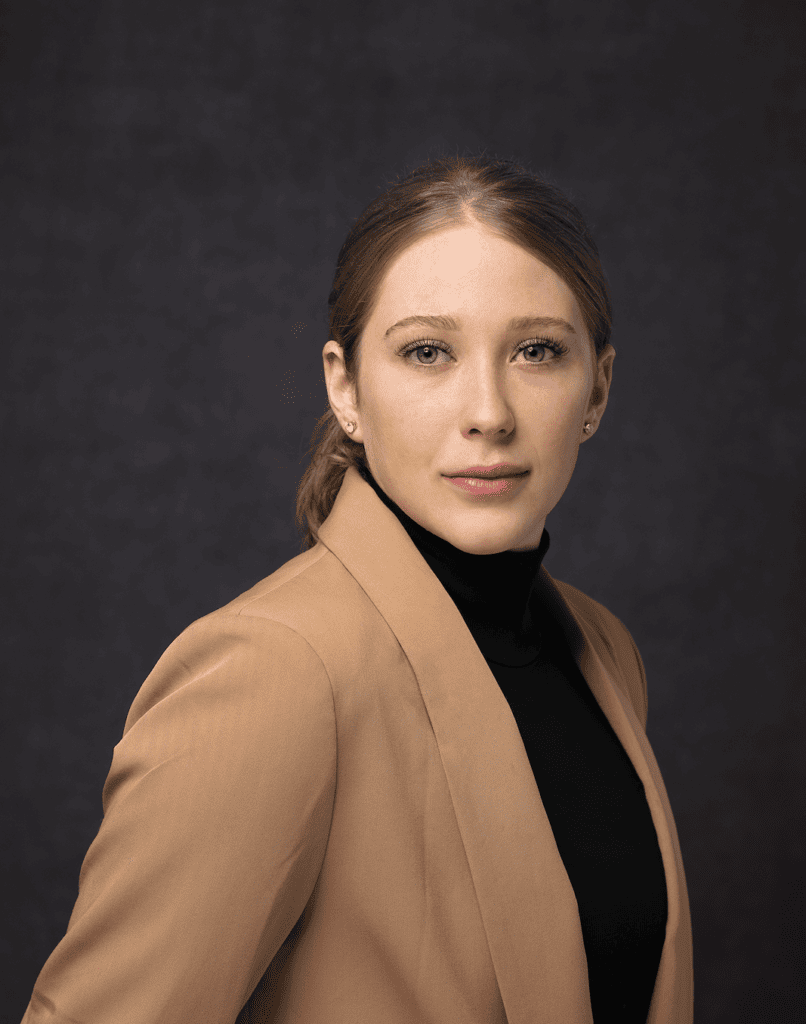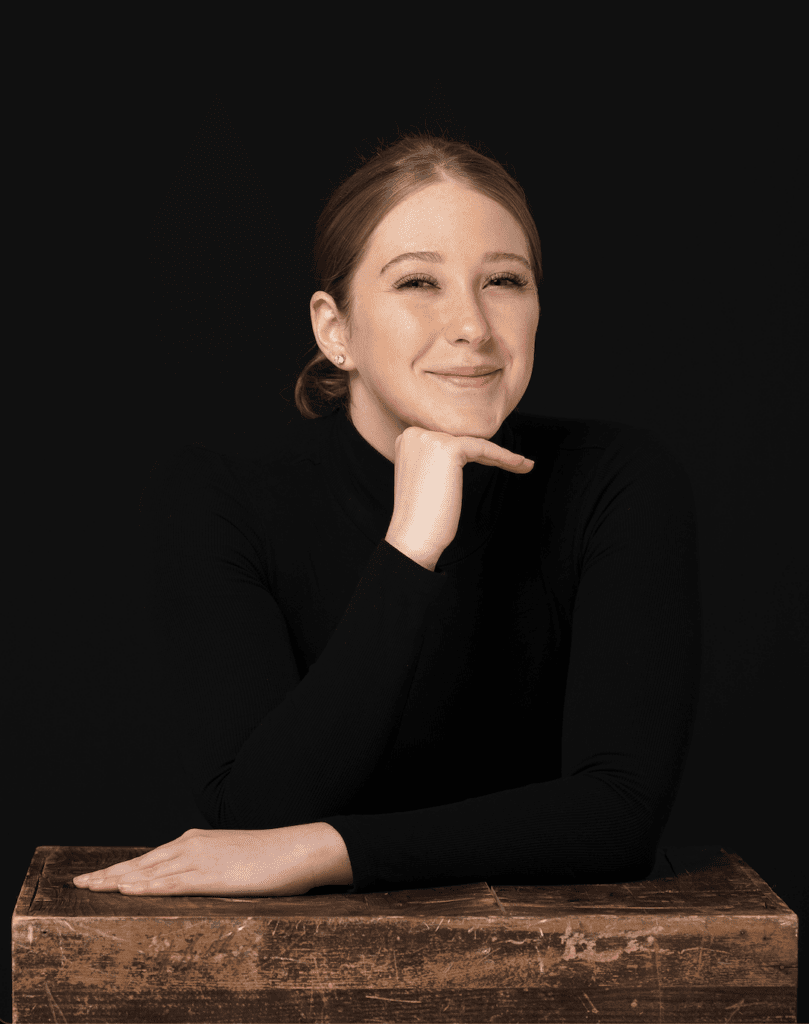 After her initial look at the photos, I shoot tethered to a computer so my clients can see the photos popping up as we go,  Cassie's expression visibly changed as she just said "Wow"…"these look great" with a huge smile across her face. I looked at her and said "Thanks, but these are light checks and we can do much better once we start shooting", we both laughed and I began to pose her for the first look. At this point, about 10 minutes in, I didn't sense any camera-shyness at all.
I've been told that I have a way of calming my clients nerves, perhaps it's my British sense of humor or my easy-going demeanor. For Cassie, like many of my subjects I think it may have been a combination of seeing the images pop up on the computer, her confidence in my ability to pose her and coach natural expressions, plus a comfortable studio and music playing. Either way, she knew what to expect every step of the way. 
"Chris is a fantastic photographer. I am usually quite shy in front of the camera and not photogenic, yet he really put me at ease and I was able to get some stunning shots. I would definitely recommend him, he is very knowledgeable about his trade and quick to return photos!" – Cassie L. – Jacksonville, Florida
As the photo session progressed I could tell that she was feeling more and more comfortable in the studio. I think having an experienced, calm, reassuring professional photographer to guide you does help keep apprehensions at bay and create an atmosphere where my subjects look their very best.
We had stopped at the end of each look to review the images and made note of Cassie's favorite photos. As they say "All good things must come to and end" and before we knew it we had all of the looks completed to her complete satisfaction and the photo session was nearing the end.
While Cassie went off to change into the clothes she wore to the studio, I began turning off the lights and cameras and putting things away. Cassie came back and we went back through her selections to be sure we had her absolute favorites that I later setup for professional retouching which we do in-house.
I found it quite interesting & wondered at the time if this might be one of the first times she saw herself as a confident, intelligent and beautiful young woman? I'm not sure how to put a value on the newfound confidence that Cassie, like many others before, get after they see their professionally retouched and finished  digital portraits. I do remember looking at Cassie and saying "You look amazing, don't think you are or let anyone tell you your not photogenic! I truly believe that everyone is photogenic and it's the responsibility of the photographer to bring out and create the very best version of their clients.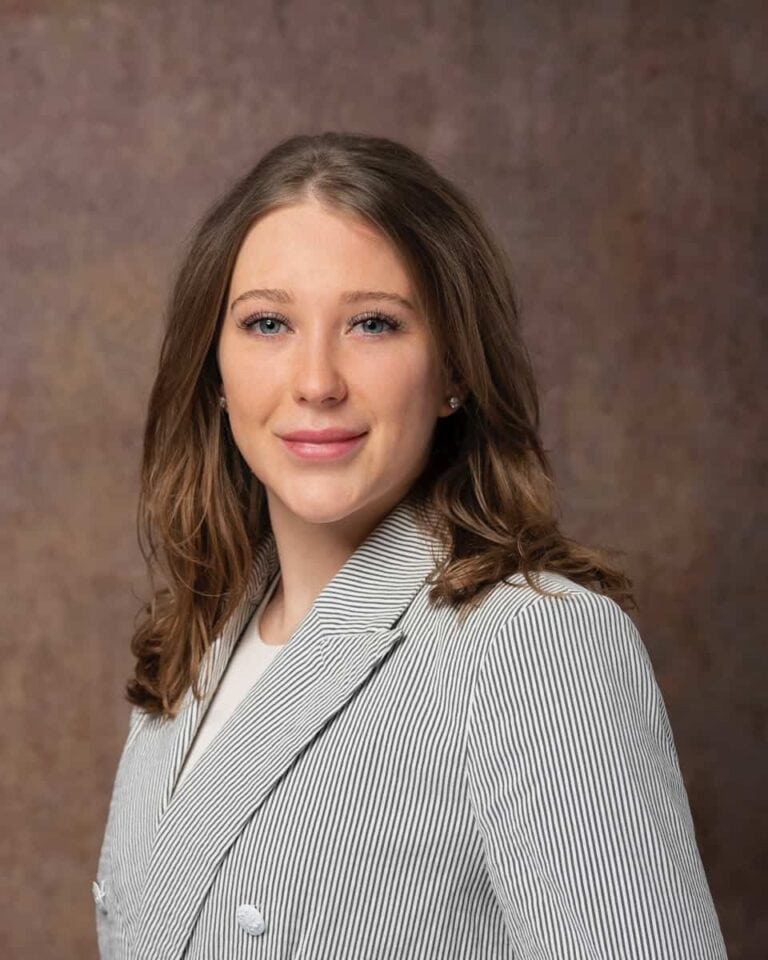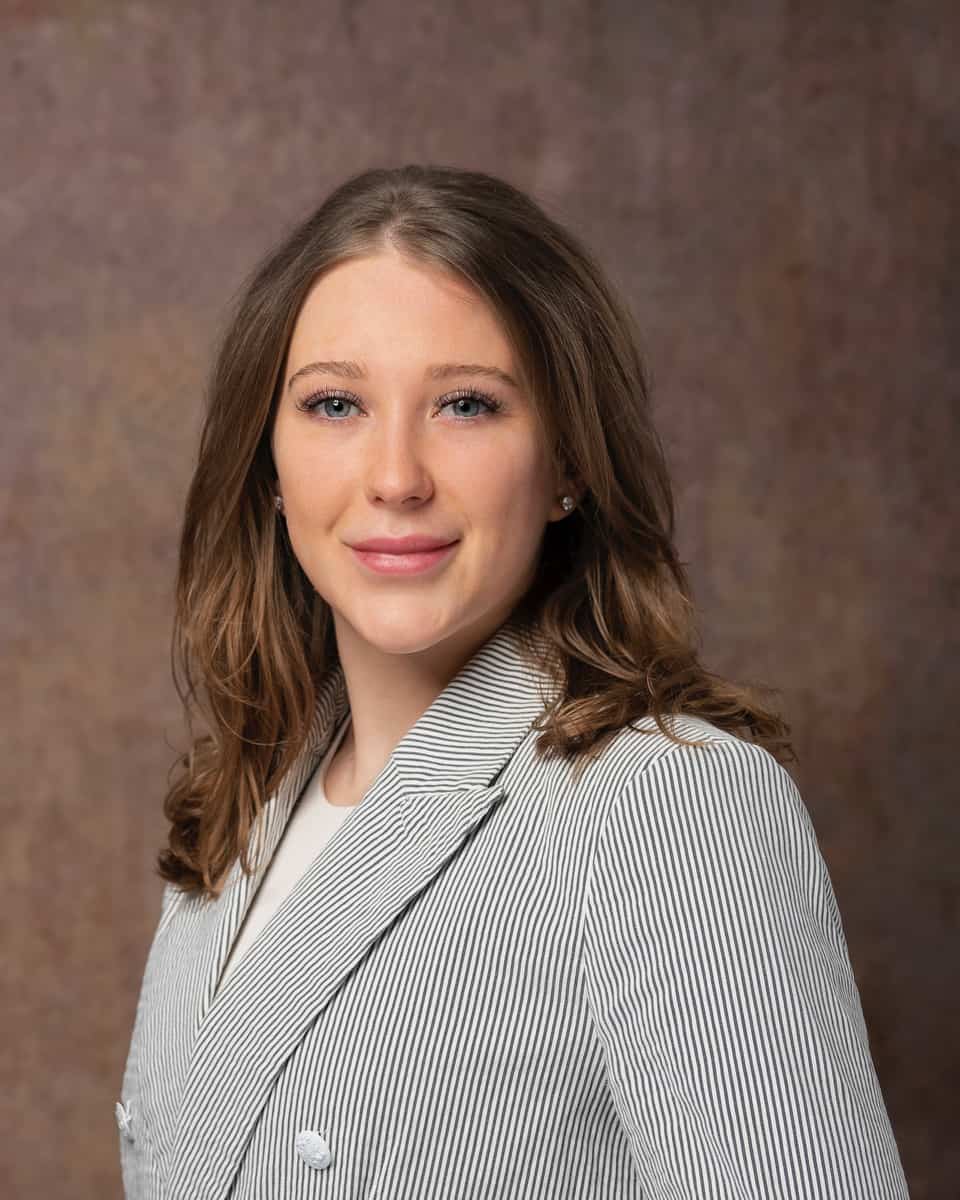 The ability to make people feel comfortable and confident in front of the camera is not easy. However, by drawing on my years of experience with all kinds of clients coupled with my quiet, relaxed demeanor I've been able to successfully create world-class headshots and portraits for my clients young and old.
Cassie's story is a reminder that anyone can feel beautiful or handsome and confident in front of the camera. All it takes is the right guidance and a skilled photographer who knows how to consistently capture the best version of you.
If you're feeling apprehensive and camera-shy, don't let that hold you back from getting first rate professional portraits. Take a cue from Cassie and trust in the process at Cottrell Photographers – I know you too can look and feel your best in front of my cameras – Chris.
"Chris is a fantastic photographer. I am usually quite shy in front of the camera and not photogenic, yet he really put me at ease and I was able to get some stunning shots. I would definitely recommend him, he is very knowledgeable about his trade and quick to return photos!"