Getting the right location for an Engagement or Family Photo Session is really important. I always ask my clients "if you were to go somewhere to relax and hang out where would that be?" They usually tell me where and I ask them why it's important to them. Since moving here a few years ago I have had the opportunity to photograph some truly amazing couples in some great local parks, near creeks, lakes and more urban backdrops. I thought I would share some of my favorite locations for engagement photography sessions.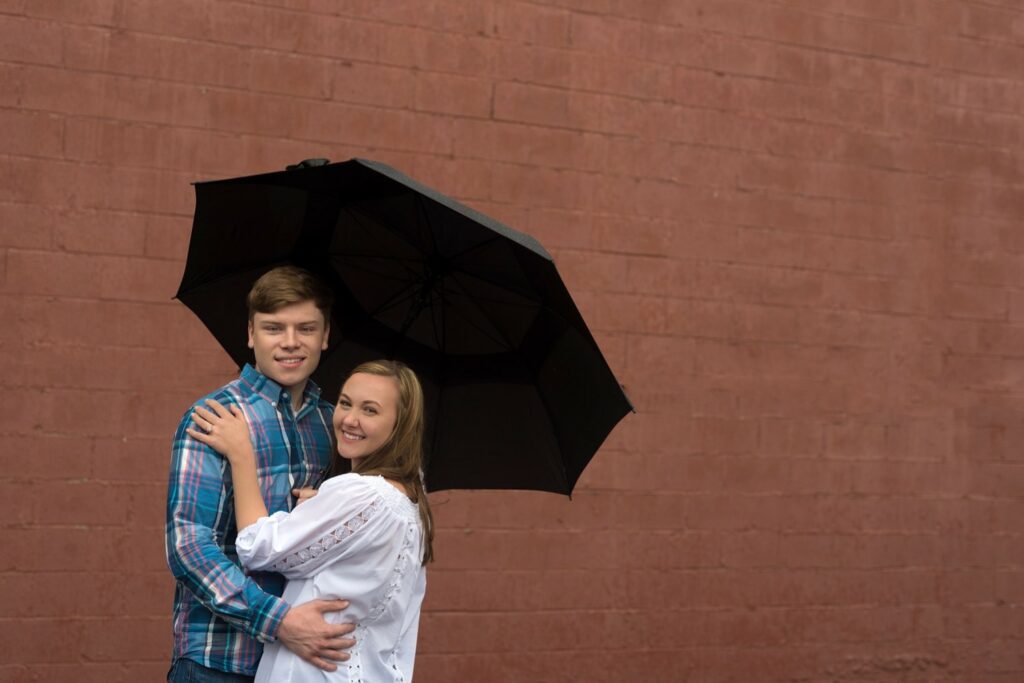 01. MARIETTA SQUARE
Marietta Square. There few places quite like Marietta Square with such a variety of old brick and painted walls for backdrops. I had some of the best and most fun photo sessions in the side streets and alleys off the square. The park with the fountain in the middle has been awesome for couples, senior type photography and of course taking photos of our two rescue pugs Bodie and Spanky! I love the streets adjacent to Marietta Square because the light is always different, there's tons of stuff to keep the creativity flowing also.
02. SMITH GILBERT GARDENS
Smith-Gilbert Gardens in Kennesaw. Not that it's a leave the best to last, so I haven't however Smith-Gilbert Gardens is a fantastic botanical garden right in the middle of Kennesaw not too far from Cobb Parkway (41). There are always lots of flowers casting really lovely colorful backdrops and quiet little corners and sitting areas where you can be really relaxed and get some great photographs. The koi pond is one of my favorite spots, but that said any time of the year I can find a new "favorite" spot at Smith-Gilbert Gardens as it really is a lovely part of our community. You'll definitely need to check with the front desk for availability, time and the daily entrance fee, which is very nominal, etc. Also, If you select a photographer other than me, I would insist on seeing a shot list before hand as there are some many areas to shoot that time can easily slip away from you. Smith-Gilbert Gardens is one my most favorite places to shoot in the Atlanta Metro area.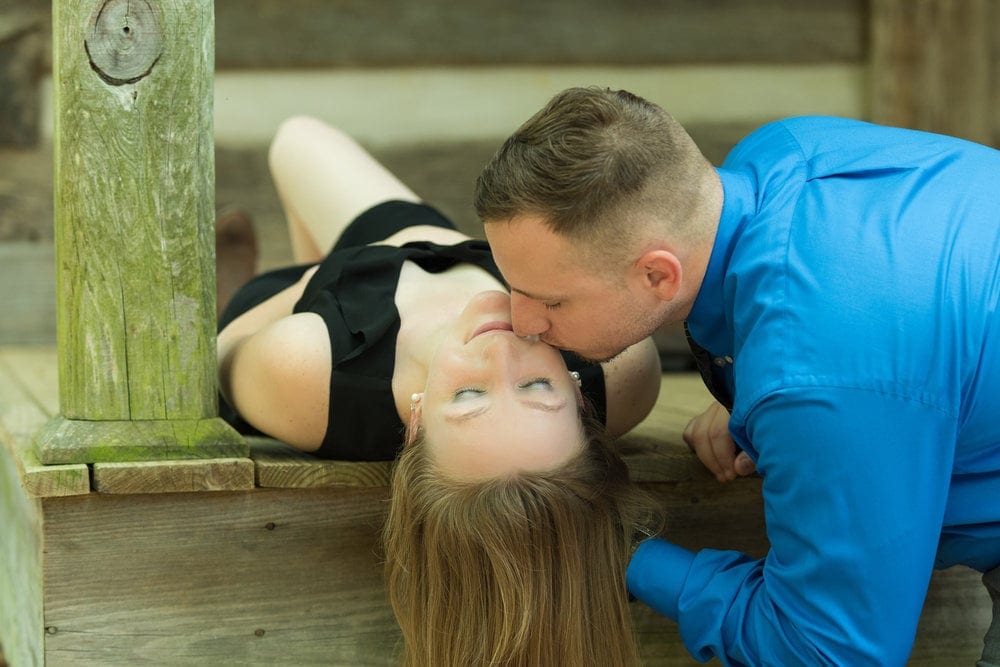 03. RED TOP MOUNTAIN PARK
Red Top Mountain Park and Lake Allatoona. There are so many little hidden areas at Red Top Mountain that you can make your own for an hour and feel totally at ease with a photographer. From the trailside opportunities and large rocks and boulders to climb on around the lake your photographer can set you both up with a truly magnificent backdrop. I'm pretty sure the rumor is out there that I talk couples into jumping in the lake for some of their Engagement Photos – it's true! All fun and kidding apart, the old buildings at the back of the agin building area make for an absolutely fabulous backdrop, then along the lake, wow! this is a wonderful area to feel really relaxed and get to know your photographer and their abilities as the light can be a little challenging at times. Definite fav though!
04. HIGH SHOALS FALLS
High Shoals Falls, Dallas – is an out of the way little park that I was introduced to this past spring by a couple I was shooting an Engagement Session for, but would not have know about it if they hadn't suggested it. It's little walk down to the falls and the little pool underneath, but it's quiet, very shaded and really quite different. I'm sure there are similar spots around that locals would know, but High Shoals is a really cool and small spot for a shoot. I brought in additional lights and reflectors as the shadows and dark can come in very quickly here, but if your photographer has the right kit it shouldn't be a problem and the results from this very romantic location are superb!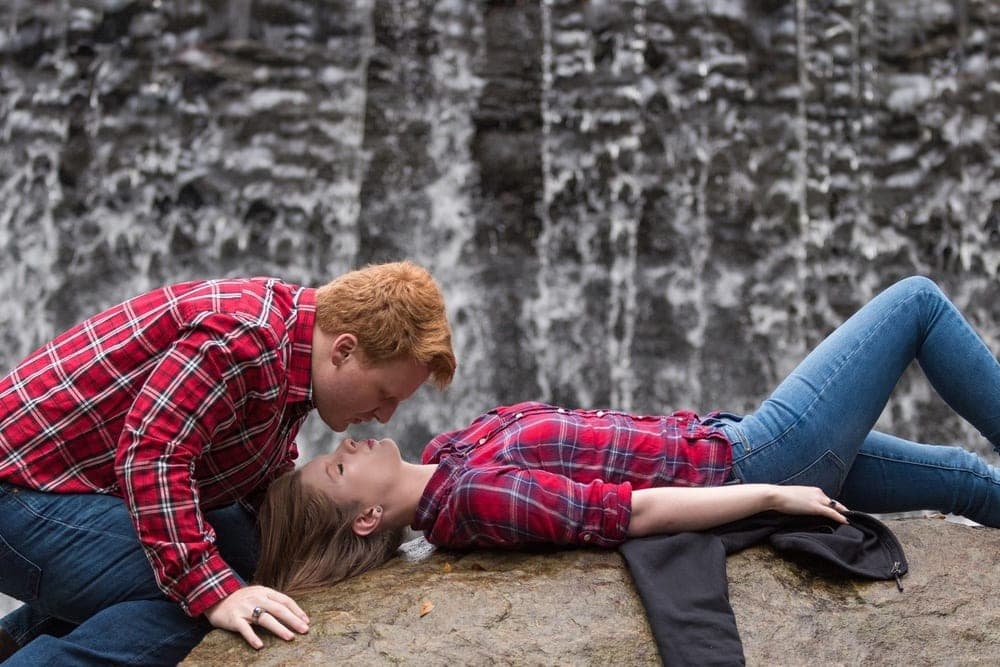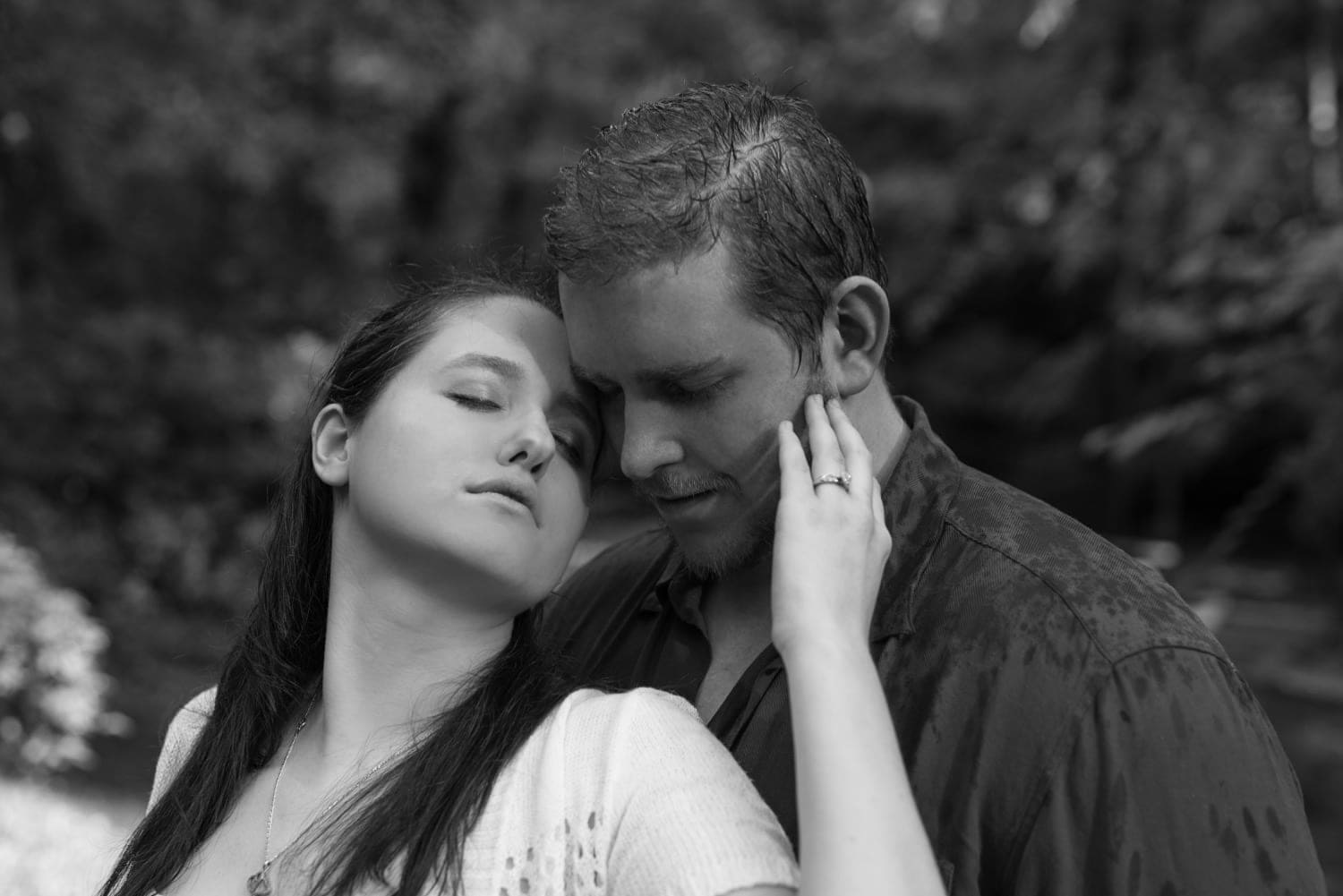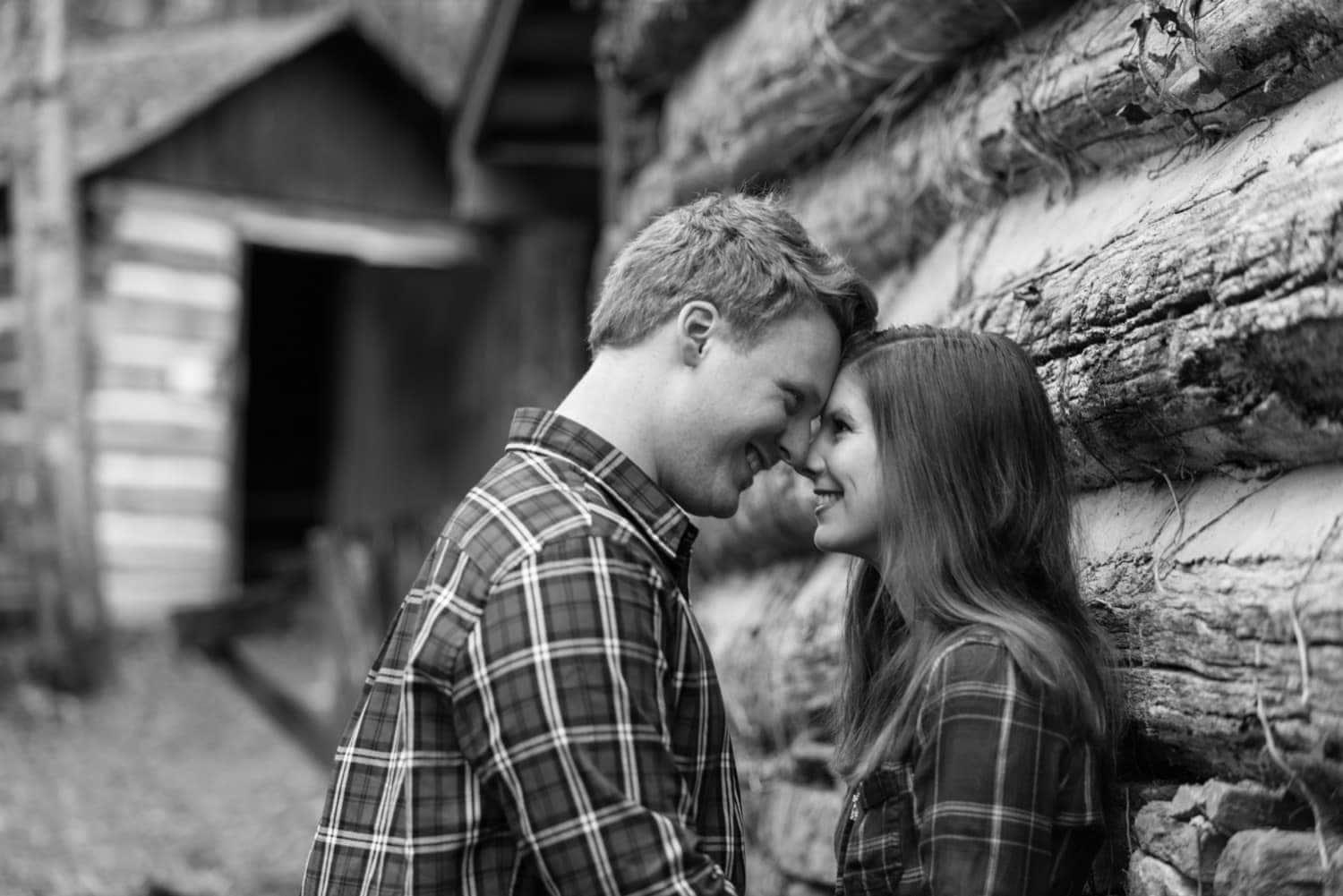 Previous
Next
5.LIFE UNIVERSITY CAMPUS
Just off US 41 in Marietta, Life University is one of my favorites! A note, please make sure you have the the photo and parking permits in place before going. There's an old tumble down mill, a nice fairly fast flowing creek, very old barns, sheds and buildings that make the most romantic, natural backdrops. I've had the good fortune to shoot couples there in the morning, evening, sunshine and rain! Every time I go there something new catches my eye. It's such a stunning location so close to Atlanta and a brilliant location for engagement, pre-wedding photography, Wedding Photos or post-wedding photography. If you are looking for a location with pretty much everything, look no further. Light can be challenging here, so if I am not your choice for photographer do make sure you photographer has walked around, has a shot list and the right kit to shoot your session. Life University might just be my all time favorite place to shoot.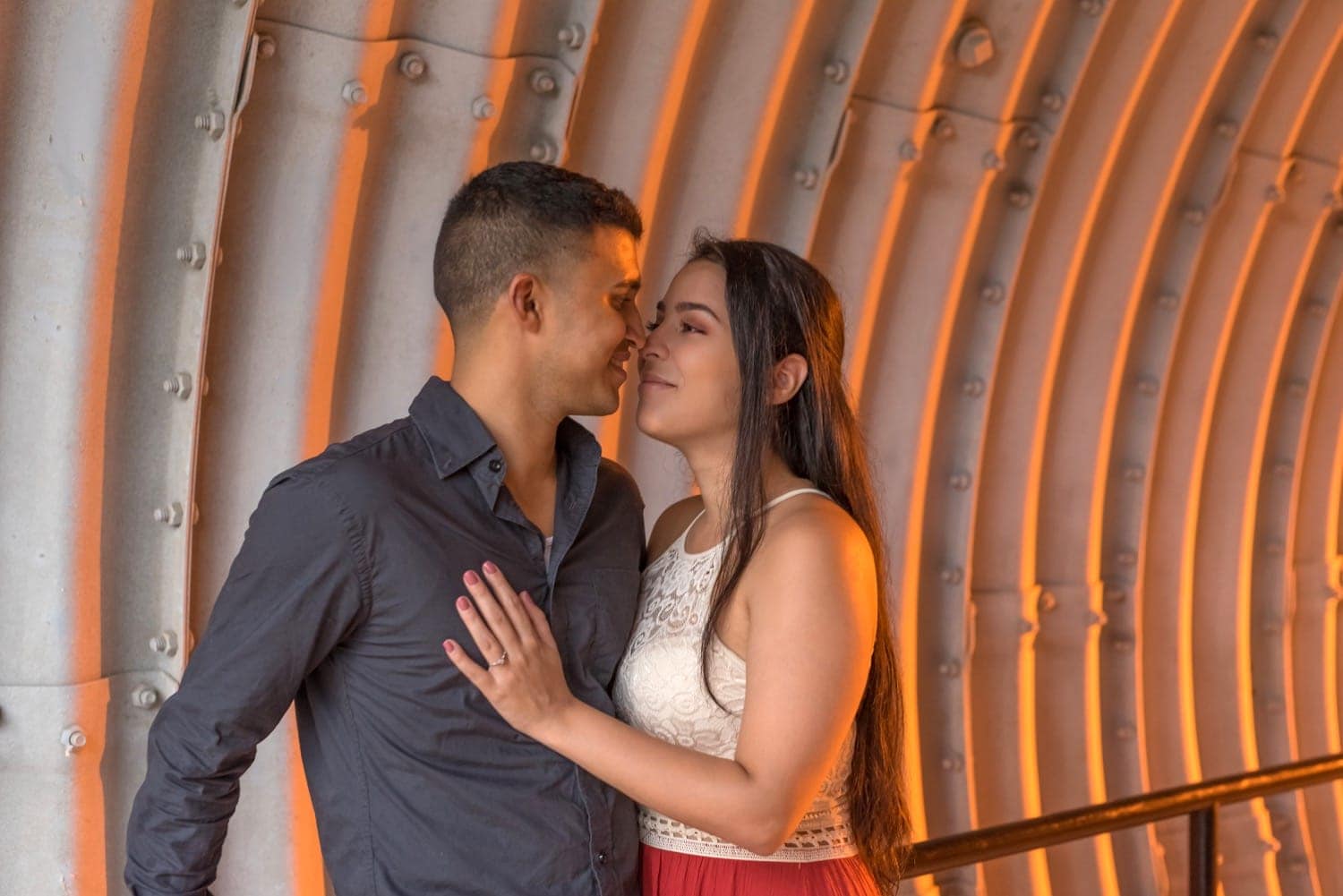 Previous
Next
6.DOWNTOWN KENNESAW
Downtown Kennesaw by the Locomotive Museum. There's an old railroad building, a large grassy area with huge old trees and an old shack in the back of the park which offer a rustic feel. The railroad buildings colors are muted green and yellow which look awesome in photos. Additionally, there's a steel type tunnel which is really cool to photograph in. I love this location because it really is place with a variety of textures that could go from a classic feel, industrial, artsy and back to a nature/rustic backdrop. DT Kennesaw is def a contender for favorite.
7.TRIBBLE MILL PARK
Located near Atlanta in Lawrenceville, Tribble Milll Park offers a huge array of relaxing, romantic backdrops for Engagement Photo Sessions or pre and post wedding photography. I love shooting around the lake and the wooded area's adjacent to the waterside. Equally much fun are the trails and the little bridges over the creek. However, if you go way into the bak of the park where the old mill was located, I'm guessing a little here, there a rocky area where the creek water cascades down the over the like a shallow waterfall, it's very cool and quite secluded. I love the open area by the creek on the rocks and have used the shaded tree area behind the creek as a dark backdrop to my couples photographs. – Awesome place.
8.OLD ROPE MILL PARK
Old Rope Mill is in the most unbelievable location right near the Woodstock Factory Outlets! Such an easy place to get to being about a quarter mile off I-575. Relaxed, natural Wedding Photography locations do not come any better than this. Additionally, Old Rope Mill is great for Engagement Photo Sessions and family photography. The varied terrain and wide creek with the a weathered bridge, rocks, wooded area's is really hard to beat for a photo session with lots of different, yet romantic, intimate backdrops. Old Rope Mill does come close to the top of my favs!
9.ROSWELL MILL
With the stunning covered bridge, old buildings and fast flowing rocky creek puts Roswell Mill in a league of its own. A photography permit is required and I have all of that taken care already for my clients. At Roswell Mill you can go with an antique urban feel with the old building and the covered bridge or go more rugged by going across the creek, and descending the steep trail to the creekside. Along the opposite side you'll fined lots of rocks to pose on, various foliage backdrops and a huge black pipe which I love to work in to my images. Engagement Photo Sessions, post-wedding photography Roswell Mill would be an excellent choice.
10.SWEETWATER CREEK
Sweetwater Creek State Park, Atlanta, has masses of trails, a lovely fast moving creek and a really interesting old mill building make Sweetwater Creek one of my favorite spots to photograph couples. The low canopy and swift currents on the edge of the creek add an interesting element to photos. There are a few foot bridges and lots of low walls that are the foundation remains of buildings long gone that also offer a of photographic opportunity. This is one where you'll need a photo permit as it is a favorite location for movies and TV production companies.
11.LAKE ACWORTH
Cauble Park – Lake Acworth. Fall at the the lake is pretty special with the golds and reds from the falling leaves. The little jetties and lake backdrop are a favorite of mine. I also love the boardwalk near the beach and if you're lucky a beautiful sunset across the lake will make the perfect end to a photography session here. The steel bridge and trail beyond also make great areas to capture a more intimate setting in your photos. The beach, little jetty can give Lake Acworth an almost seaside feel to this location.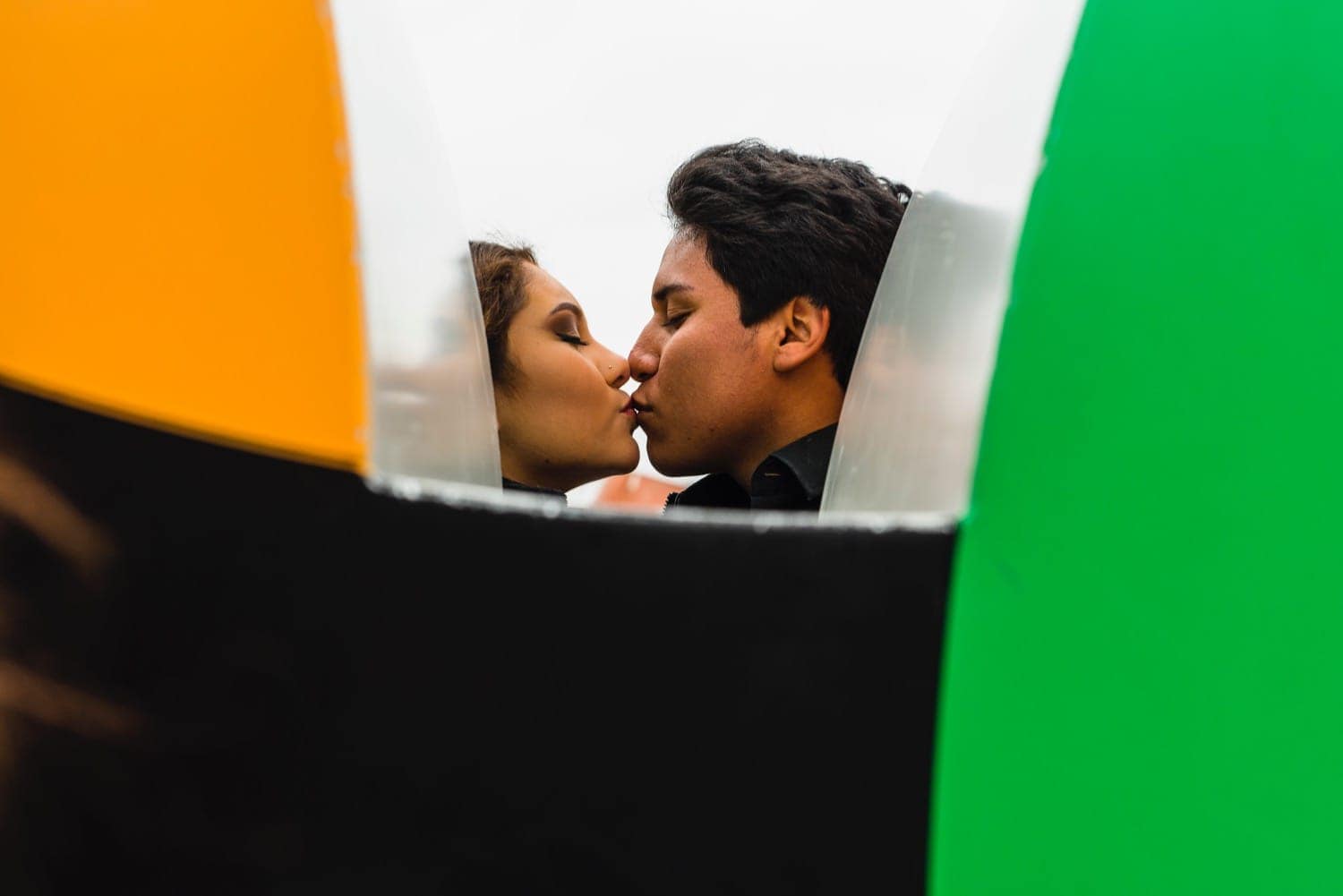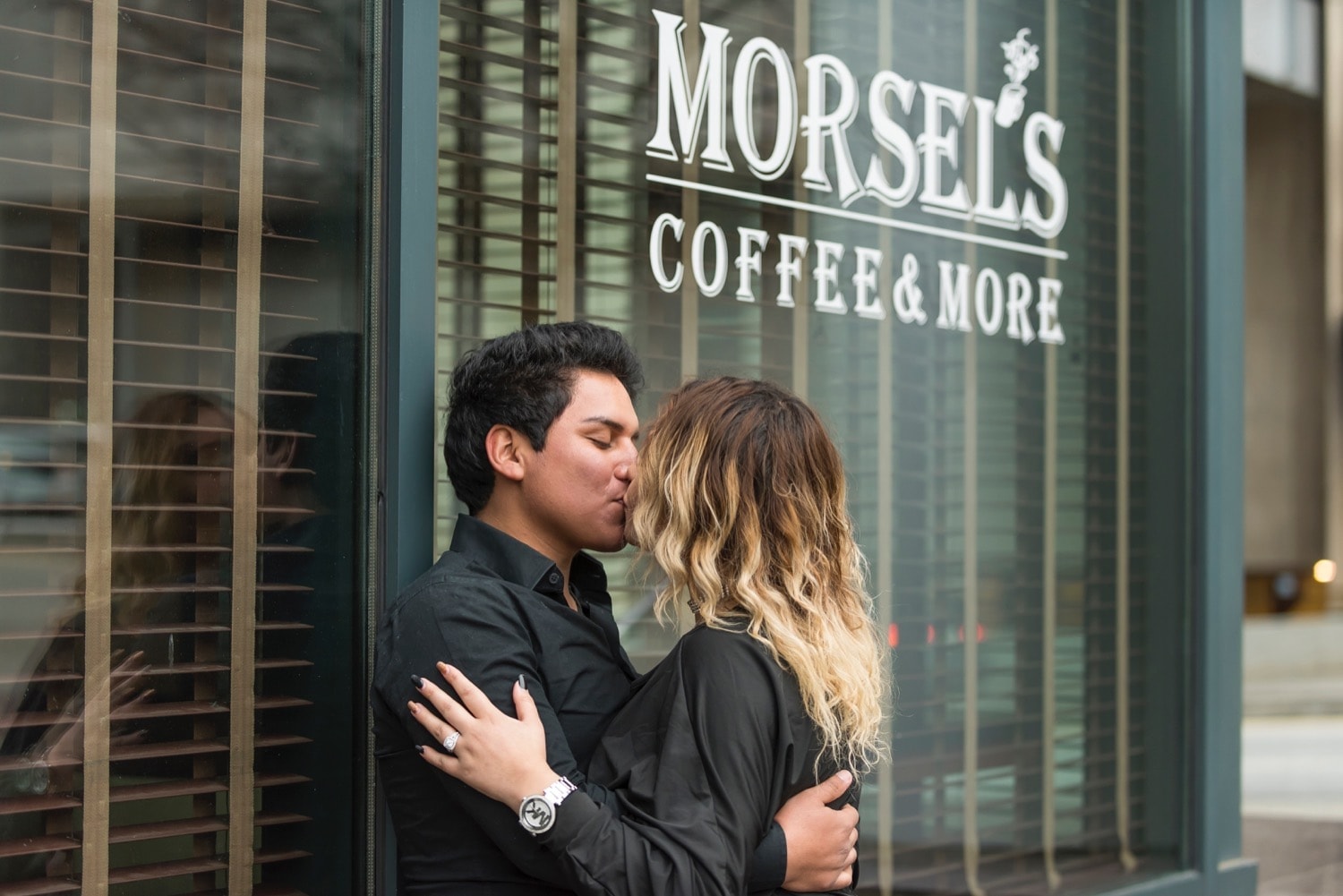 12.DOWNTOWN ATLANTA ENGAGEMENT PHOTO LOCATION!
There are so many very cool and hidden spots around the downtown area. I love to find great backdrops for my couples around the Beltline, Piedmont and Centennial Park etc. Pulling in the Atlanta Skyline into the photos can be challenging from some angles, but never impossible.
Living just outside of Atlanta offers a lot of photo opportunities with regard to locations and backgrounds from lakes, trees, old brick, painted old buildings and walls to graffiti covered railroad bridges – we have such a lot of options! I hope you found this blog helpful, let me know if you have any questions – Chris
Chris Cottrell, Photographer is a British Wedding and Portrait Photographer based just outside of Atlanta, Georgia USA. and available worldwide for near to home or destination weddings.